MAIS REFERÊNCIAS DE DESIGN DE INTERFACES E INTERAÇÕES – UI DESIGN
Neste post, separamos mais 10 referências incríveis de interfaces visuais e interações de apps e sites, para você se inspirar para o seu próximo projeto!

Upcoming Rental App Feed & Booking Screen – por UIX69

Transition animation – por lix2

Money Management Dashboard – by Riko Sapto Dimo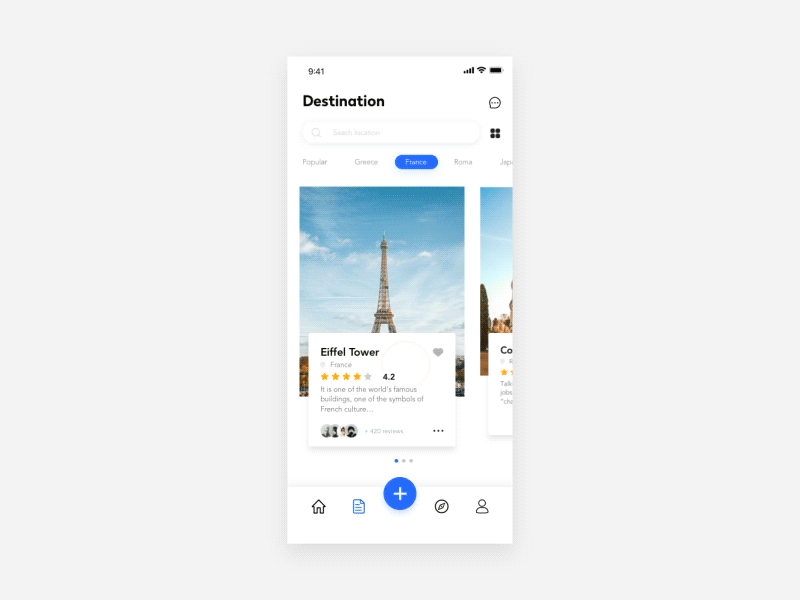 Travel application interface – por lix2

Hermes – por Eline Ye

E-commerce Dynamic – por Harrison

Boat Renting – por Minh Pham

Day2 — The color of food - por Eline Ye

Færøyene — Saksun Header Transition – por Leonid Arestov

Travel filter design – por Gleb Kuznetsov
LAYOUT DE INTERFACES COM ADOBE XD
O XD é o software da Adobe voltado para design de interfaces. Concorrente de peso contra o Sketch, um dos softwares padrão de mercado na área, ele permite a criação de wireframes, design de interface, protótipos interativos, link para revisão de layouts com área para marcações e comentários e um link exclusivo para publicação do protótipo interativo e envio para clientes.
Para quem está começando na área e busca uma solução de baixo custo, a Adobe criou um plano gratuito do XD que dá direito a, além de utilizar o software livremente, 1 protótipo compartilhado ativo, 1 especificação de design compartilhada ativa, Adobe Fonts gratuito (conjunto de fontes limitado) e 2 GB de armazenamento na nuvem.
E para aprender a usar o Adobe XD, a eduK oferece um curso que ensina como usar tudo que a ferramenta disponibiliza para a criação de interfaces para sites responsivos ou apps:,